About Us
Who we are?
We, Bond International Education Consultancy BIEC are a new name in consultancy service but we believe that we will be in a position to proclaim ourselves as one of the best institutions for providing Education Consultancy Service in Nepal. We promise students to help them in every step of the way, to achieve their dream as an international degree.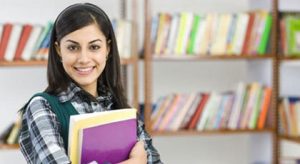 Through our wide range of support and services, we guide students to their study destination by helping them to find the Courses, Colleges, and Universities that meet their expectations and needs on a global level.
What we do?
Our primary role is to connect students with universities and colleges around the world. To do this, we have the world's largest database of degree courses for students to search, covering the UK, USA, Australia, New Zealand, Malaysia, Singapore, Canada, Germany, Hong Kong, the Netherlands, Ireland and Sweden. We will be with you at every stage of your study abroad journey. Our services range from application assistance to pre-departure instructions. Students looking for trustworthy overseas education consultants can rely on us for guidance.
What makes us different?
Knowledge is a supreme power, as the saying goes. And in the age of information, anyone that do not have as much knowledge as possible of their potential are at a distinct disadvantage. So, we professionals intend to provide our expertise to students to help them maximize their effectiveness on test preparations and study abroad.
The main reason for study abroad is not other than quality, excellence and innovation and education institutes which impart the most modern skills through innovative teaching; a high level of technological advancement; some of the best infrastructures and facilities, welcoming multicultural society and quality life style in a safe environment.
We believe that there is a tremendous potential in every individual and all that is needed to tap this potential is to give the individual the space to grow and explore. The key to success, however, is the highest level of preparation and dedication.
Why choose us?
We provide tools to help test your English to get ready to go overseas, assist in visa preparation & budgeting as well as reviewing your statement of purpose and Letters of Recommendation to give you the best chance of successful application.
We get your application response from universities quickly.
Trusted guidance
How it works?
Have you decided on studying abroad? You've made the right choice. An education abroad can change your life and transform your career for the better.
At this early stage, you are bound to be confused about your study options abroad. You know your next big step is to find the right course and University in which to study. But you are not sure about your choices. We know how difficult a decision this is; which is why we've combined our technological and human resources to help you make the right choice.
We can help you short-list Universities and select courses you want to apply to. Using our resources, we match your grades, budget, preferred study destination and course and English language skills to produce a tailored set of results.
To further help you with your search and decision-making process, we give you complete access to the world's largest database of University profiles. The extensive database covers a wide-range of courses from institutions based in the UK, USA, Australia, New Zealand, Malaysia, Singapore, Hong Kong, The Netherlands, Ireland and Sweden.  By reviewing through the detailed information listed by over 5000 institutions world-wide, you can make informed decisions on your study abroad options.
After you've short-listed Universities you want to study in, we will help you apply to them.
We understand how difficult it can be for students to have to make sense of the complicated study abroad process. This is why we've put together a team of professional advisors to assist you along every stage of your study abroad journey.
You can walk in to our offices during the day to meet our advisors, or call them to get guidance on your admission process.